It's the job of the media to sell headlines through fear-mongering. No longer actually "news" agencies, every outlet is a pundit and think tank. Is it 1970 with high-interest rates and price gouging at the pump? Is it 2008 and the real estate market is on the precipice of collapse? Is history repeating itself or is this the "new normal".
Yes.
People are reacting at our "astronomically high" mortgage rates today (almost 7%). While that's a dramatic change from exactly one year ago when rates were under 3%, rates are relatively unchanged since mid-2007. Rates dipped under 4% for the first time in November 2011 and then dipped below 3% in August 2020. We had a great run with artificially low-interest rates where everyone reading this refinanced a few times.
When Sandra and I purchased our first home together in 1993, a townhome in Sherman Oaks, we opted for an adjustable loan. Our first house together was purchased in April 2000. I was excited to lock in a 30-year fixed-rate mortgage at 8%!
The increase in mortgage rates is certainly slowing down the market. The pace of multiple offers fell off a cliff. We may get 2-3 offers in the first week (instead of 20+)  and only if a home is fixed up and priced right. Homes that aren't will sit, and could take over a month, or longer, to sell. That's a traditional market, folks, and it's healthy. We've been spoiled by a hot market that in truth, was created by artificially low-interest rates.
We likely are not done yet. It's pretty well accepted The Federal Reserve has another ¾% increase likely next month, and another possibly before year-end.
We will also not stop hearing the term "low inventory" any time soon. This is a welcome environment in contrast to 2008 as there is no expectation of a foreclosure crisis at the moment. In the past, people could trade up or even laterally at a whim. No longer will it make sense for homeowners to move for a little bigger yard, one more bedroom, etc., Higher mortgage rates and higher property taxes will likely make staying put more attractive.
People will still move, but truly out of need. Welcome to real estate's true normal where listings and sales are driven by life events – birth, death, marriage, divorce, lifestyle relocation, job transfer, and retirement. None of these are related to market conditions.
So is it a new normal or a return to normal? I think it's the latter. Get comfortable, we'll be here for a while.
=======================================================================

Thank you for the praise!
"Jeff handled the sale of my mother's home professionally
and answered any questions we had in a timely manner.
It was good to have him representing us
during the negotiations for the sale of her home."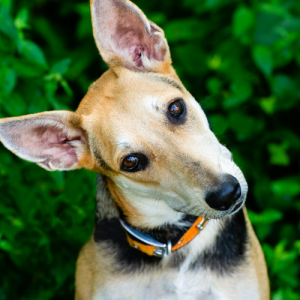 When did you lock in your first
30-year mortgage and at what rate?